With so many events taking place throughout Los Angeles County, there's something for everyone!
May
12
Sat
Birding the Coastal Sage Scrub of the Palos Verdes Peninsula @ Alta Vicente Reserve

@ Palos Verdes Peninsula Land Conservancy
May 12 @ 8:30 am – 11:30 am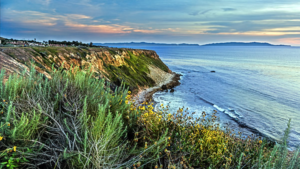 Join the Palos Verdes Peninsula Land Conservancy for a morning of habitat restoration and birding at the Alta Vicente Reserve. Uniquely positioned to support a highly diverse group of bird species, Alta Vicente Reserve offers viewing of coastal sage scrub obligates, such as the California gnatcatcher and coastal cactus wren, and can provide an elevated vantage point to view migrating shorebirds. Binoculars will be available for loan and habitat restoration work will be occurring at the site for those visitors who wish to contribute to ongoing restoration of coastal sage scrub habitat.
The group will meet at the western end of the reserve, adjacent to St. Paul's Lutheran Church.
Please feel free to contact Josh Weinik at
jweinik@pvplc.org
for any questions you may have.
Madrona Marsh Preserve and Nature Center

@ Madrona Marsh Preserve and Nature Center
May 12 @ 8:30 am – 1:00 pm
International Bird Rescue Open House

@ International Bird Rescue L.A. Wildlife Center
May 12 @ 10:00 am – 2:00 pm