With more than 50 events taking place throughout Los Angeles County, there's something for everyone!
May
6
Sat
Exploring the Birds Of Madrona Marsh Preserve

@ Madrona Marsh Preserve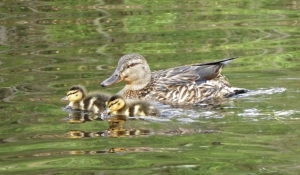 Bird Walk Starts at 8:30am – Meet at the Nature Center.
The leader will be Dinuk Magammana
Come discover the beautiful birds at Madrona Marsh Preserve. Take a leisurely with an experienced birder and learn about various types of birds including water birds, raptors, and song birds. All ages and experience levels are welcome. If you have binoculars, please bring them.
International Bird Rescue- Open House

@ International Bird Rescue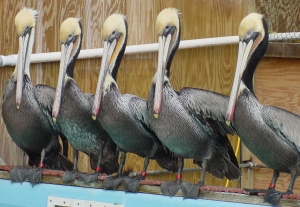 Come tour International Bird Rescue's wildlife hospital and learn how the team rehabilitates sick and injured sea birds!
For 45 years, International Bird Rescue has been dedicated to mitigating the effects of human impact on sea birds and other aquatic species world wide. Not only is Bird Rescue a leader in oil spill response, but we also operate two sea bird hospitals year round! Join us on Bird LA Day for a rare chance to tour our Los Angeles Center and see our Bird Rescue team in action. We will be starting the day with a bird walk through Fort MacArthur Museum and then join the clinic staff for a chance to learn more about our local aquatic species.
This is a great day to spend with the family and appreciate the beauty of the birds around us!
Bird Rescue schedule:
8am- Bird Walk at Fort MacArthur Museum (located next to Bird Rescue)
9am- Vistor center and gift shop open
10am, 12pm, 2pm- Bird Rescue Hospital tour
11am- Visitor Welcome- Executive Director, JD Bergeron
1pm- Blue Banded Pelican talk- Dr. Rebecca Duerr
Please note that tour space IS limited, so please get here early to sign up. Our visitor center and gift shop will be open all day with fun activities for the kids and knowledgable volunteers to talk about what we do at Bird Rescue.
Please bring snacks, water, and sunscreen to help you enjoy the day! For more information, please visit our website at www.bird-rescue.org
To get to Bird Rescue:
Use 110S
Exit Left on Gaffey St.
Turn Right on 32nd St.
Follow the signs toward Bird Rescue and the Marine Mammal Care Center
Bird LA Day at El Dorado Nature Center

@ El Dorado Nature Center
May 6 @ 9:00 am – 10:30 am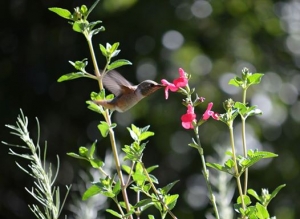 Join walk leader Mary Parsell at El Dorado Nature Center, 7550 E Spring St, Long Beach, from 9am to 10:30am on Bird LA Day in search of birds and butterflies. Walk includes use of bird ID field guides, bring binoculars if you have them, we'll have a pair or two to loan. Beginners are encouraged to attend. Family friendly event. Recommend bringing water, snacks, sunscreen, walking shoes. Restrooms onsite. We'll walk the trail in the wildflower field direction. Meet at the new Nature Center Entrance. Parking $7 (or buy an annual park pass at the Nature Center Museum).