With more than 50 events taking place throughout Los Angeles County, there's something for everyone!
May
7
Sun
Explore Rosemont Preserve!

@ Rosemont Preserve
May 7 @ 3:00 pm – 5:00 pm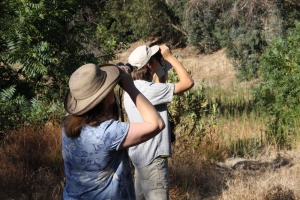 The Arroyos & Foothills Conservancy is hosting a local event in conjunction with Bird Day LA on May 7th at the Rosemont Preserve! This weekend will be a great opportunity to welcome new visitors to the Rosemont Preserve, and introduce them to our ongoing work to preserve natural lands.
Activities:
Scavenger hunt
Native plant identification
Acorn bread
Wilderness survival skill instruction
Geology
Camera trapper Johanna Turner
Wildlife photography
Theodore Payne Foundation
Pasadena Audubon Society
Transition Pasadena
Teranga Ranch
Sierra Club
& More!
Join a positive and meaningful outdoor experience, and connect with fellow Californians and local organizations working to promote outdoor activities and their associated benefits.
***The Preserve is located at the north end of Rosemont Avenue, just past the chain link fence. As street parking is limited, please park at Two Strike Park located at 5107 Rosemont Ave, La Crescenta, CA 91214***