With so many events taking place throughout Los Angeles County, there's something for everyone!
May
12
Sat
Diamond Bar BirdBlitz

@ Summitridge Park
Moore Laboratory of Zoology Bird Walk & Collection Tour

@ Moore Laboratory of Zoology, Occidental College
May 12 @ 8:00 am – 12:00 pm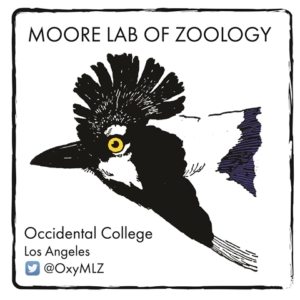 Join the Moore Laboratory of Zoology for a morning of campus birding followed by a collection and lab tour. Meet us at the fountain near the main entrance located on Alumni Drive at 8:00 a.m. The collection and lab tour will begin at 10:30 a.m. at the Moore Lab on Bird Road. Coffee and light refreshments will be served after our bird walk.
Bird LA Day at Rancho Santa Ana Botanic Garden

@ Rancho Santa Ana Botanic Garden
May 12 @ 9:00 am – 12:00 pm
Los Angeles River Rover – Wild for the Planet

@ Los Angeles Zoo
May 12 @ 11:00 am – 3:00 pm
Parrots of Pasadena Walk, Talk and Cocktail Reception

@ La Pintoresca Park
May 12 @ 6:30 pm – 8:00 pm
Event title: Parrots of Pasadena walk, talk & cocktail reception with Professor Ursula K. Heise. Sponsored by UCLA's Lab for Environmental Narrative Strategies (LENS) of the Institute of the Environment & Sustainability.  Meet at the corner of Fair Oaks and Washington Blvds.

May
19
Sat
Habitat Authority Bird Hike

@ Sycamore Canyon
May 19 @ 8:00 am – 10:00 am
In the spirit of Bird LA Day, this month's hike will introduce you to the very special birds of our Preserve. As you learn about them, we hope you will see how important the Preserve is to our sensitive species!